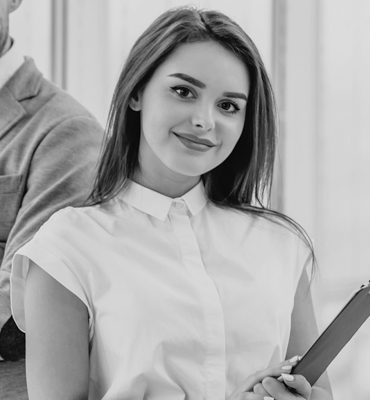 DO YOU HAVE ANY QUESTIONS?
Simply submit a quick quotation request online and we'll get back to you promptly or call our helpful team to discuss your needs.
Our friendly team are available for service and support 24/7 and we're always happy to answer any questions you may have.
When you install brand new flooring it looks glossy, polished and appealing, but over time with constant foot traffic it inevitably loses its lustre and starts to look tired. Our stripping and sealing service is all about bringing that sparkle back and making your flooring appear like new again.
Strip and Seal to Extend the Life of Your Floors
Tile, concrete and vinyl flooring can lose their shine or lustre over time when the layers of sealer are abraded and scuffed by frequent daily foot traffic and dirt which becomes embedded. Without adequate maintenance, these floors can become even more discoloured due to the use of ineffective cleaning methods or a buildup of wax. If the sealer layers are allowed to wear away, the surface of the flooring might become permanently damaged, reducing the lifespan of your flooring.
Your Floors in Good Hands with Honey Beez
We employ floor stripping solutions that are safe, high-quality, and fast-acting, and are particularly intended for removing floor polishes and sealers. The stripper solution is put to the floor, and enough time is given for the solution to weaken the seal or polish. Using a moderate speed polisher with a stripping pad, the floor surface is scraped to remove the old layer(s) of sealer. The surface is then washed, "neutralised" (with a solution containing a PH neutralising agent), and dried before applying layers of a high-quality sealer. We polish the surface to an "as new" high gloss condition after applying many coats of sealant.
We've Got Your Stripping & Sealing Needs Covered
For concrete, vinyl, tile, and marble floors, a strip and seal is recommended to maintain the surface. It is the procedure for removing dirt, cleaning film, or worn sealant from your flooring and resealing the surface. Professionally done with a professional grade machine, it can also be done by hand with the correct supplies and procedures, albeit the results are not as good and will not last as long.
The stripping procedure varies depending on the state of the floor and when the previous strip and seal was performed. If you have a strip and seal as part of your normal maintenance, we are unlikely to need to strip more than the top layer. However, if you haven't had one in more than a year or 2+ years, the probability of us needing to totally strip the layers back is quite high, which is time-consuming and, as a result, more pricey.
Here's why stripping and sealing your floors is beneficial versus regular cleaning alone:
The stripping procedure entails removing the previous sealer, which exposes any dust and grime that was lying beneath. The new seal can then be applied to add renewed lustre.
The end results is an easier-to-clean surface, cutting down on daily cleaning time and ensuring a more thorough clean.
With regular care, your floors will last longer, prolonging the life of the tiles/vinyl or concrete surface.
Reduces the possibility of marks and scratches.
Acts as a bacterial and abrasion barrier – particularly important in food service, medical and childcare settings.
The advantages are certainly compelling reasons to have your facility flooring restored and revitalised.
You May Also Be Interested In...