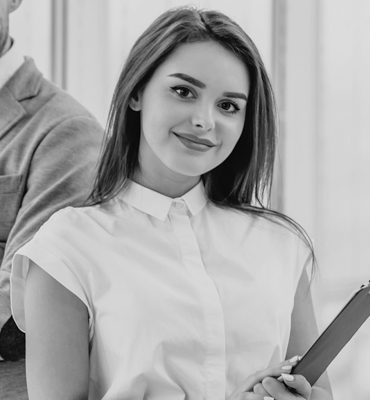 DO YOU HAVE ANY QUESTIONS?
Simply submit a quick quotation request online and we'll get back to you promptly or call our helpful team to discuss your needs.
Our friendly team are available for service and support 24/7 and we're always happy to answer any questions you may have.
Specialists in Medical Centre Cleaning
It has never been more critical to maintain constant high cleanliness standards that prevent the spread of infection than it is today. Our specialised approach to cleaning for medical centres and healthcare facilities includes surface disinfection and bio-hazard cleaning in accordance with strict clinical guidelines. Our emphasis is on meticulous cleaning. We are aware of the finer elements that will impact the health, safety, and well-being of your patients, visitors, and staff. 
Specialised Medical Cleaning You Can Rely On
Honey Beez is a full-service commercial cleaning business specialising in medical cleaning. We have highly skilled and qualified medical cleaners that have access to world-class & eco-friendly cleaning tools, materials, and equipment. As a consequence, we regularly deliver excellent cleaning outcomes for our clients across the medical and healthcare sector.
Customised Cleaning Solutions for Medical Centres
We offer both routine and one-time medical office cleaning. Additionally, we offer customised medical centre cleaning services and solutions to satisfy the unique cleaning requirements of various medical centres and medical institutions around Australia. Our team is flexible to your needs and are available to clean your medical facility on weekdays or weekends; in fact, we work around the clock and are available 24 hours a day, 7 days a week.
When Quality Matters
Constantly tighter regulatory requirements and compliance regulations necessitate that medical providers take proper precautions to prevent dangers associated with cleanliness and hygiene. To ensure compliance and continuity, you'll need the services of a reputable medical cleaning business that knows best practises in healthcare cleaning. Contact the team at Honey Beez today for a free quote.
We've Got Your Medical Cleaning Needs Covered
To begin, contact us by filling out the "Request Quote" form on this page. Our staff will contact you as soon as possible. And at that point, we will have a firm grasp on your requirements. Honey Beez will make every effort to provide an estimate during this chat. Additionally, we can provide you with a precise price. This will occur following a complimentary examination of your property at your convenience.
Absolutely. Especially in the case of medical facilities, we tailor our medical cleaning service to fit your space, equipment and volume of patient traffic. We can cover every aspect of your facility as needed. In addition, we follow different processes depending on the individual requirements of each centre. We can clean everything from bed frames, headboards, footboards, side rails, tabletops, and drawer fronts. Armchairs, restroom spaces, IV pump controls, communal areas, and waiting rooms are all covered as well. Any additional areas that you would like us to include will be worked out as well.
You May Also Be Interested In...